Hello all!
We have a new item in our LekaArt Etsy shop -
batik painting on silk "Peony"
. Have you ever heard about batik? If yes, you know how beautiful batik painting can be! Batik artists are magicians: they can make a masterpiece from a white piece of cloth.
There are 2 batik techniques: 1) hot wax technique when melted wax is applied to cloth to prevent the paint to dye the cloth; 2) cold batik technique when the special substance based on purified gasoline is used.
Our
painting
"Peony" is made in cold batik technique and looks very romantic as we used soft pastel colors and flower motif. If you looking for a nice
exclusive gift
for a friend, girlfriend or relatives - this
painting
could be a great one!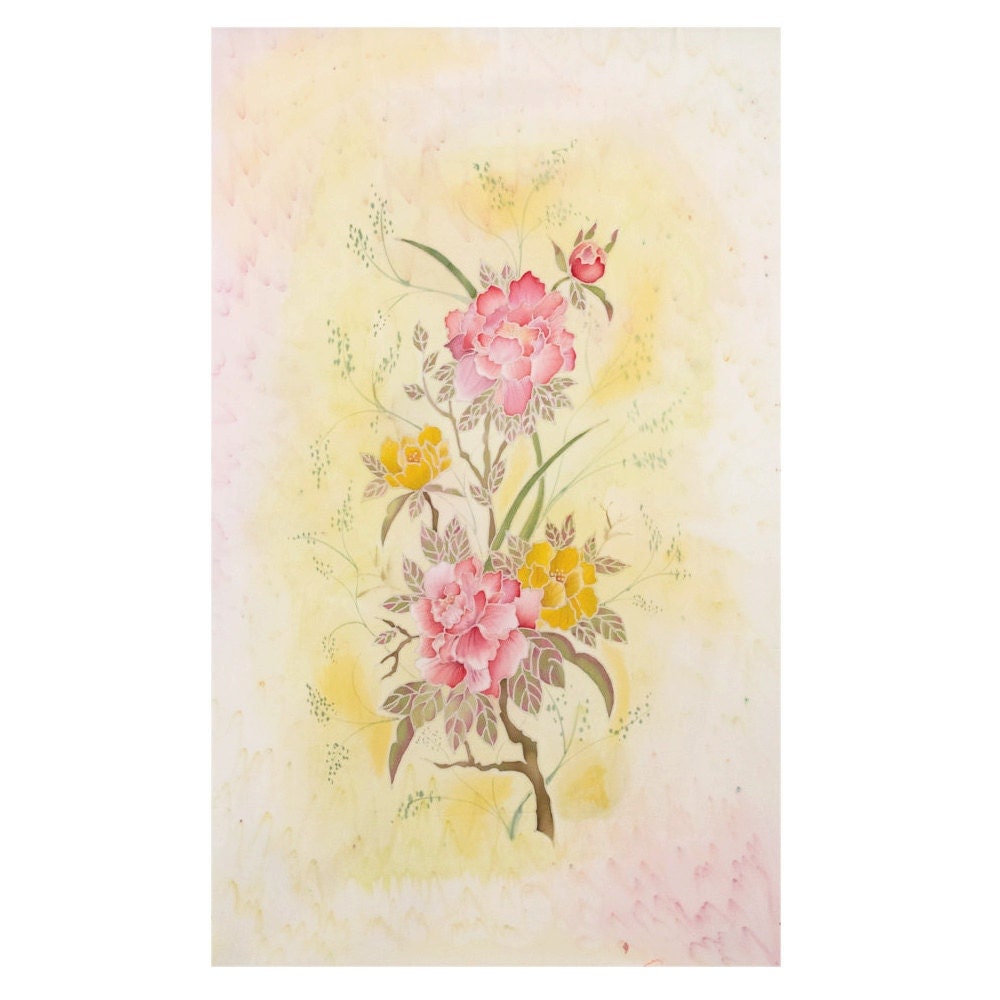 Painting on silk "Peony"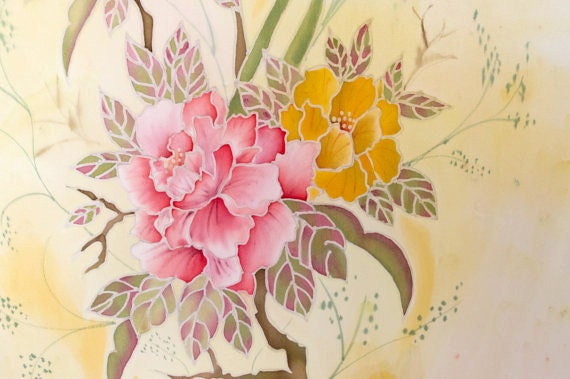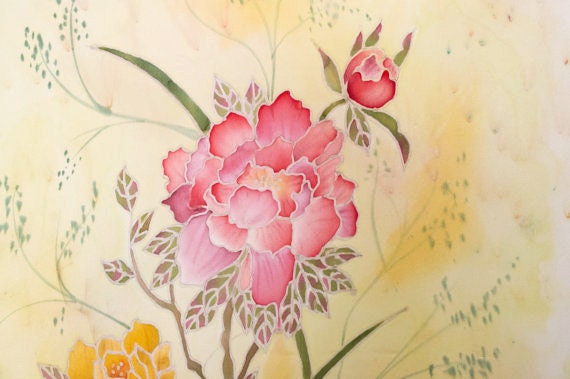 You can buy this painting in our online shop. The painting is not framed. It will be shipped in a nice box designed specially for
batik paintings and accessories
.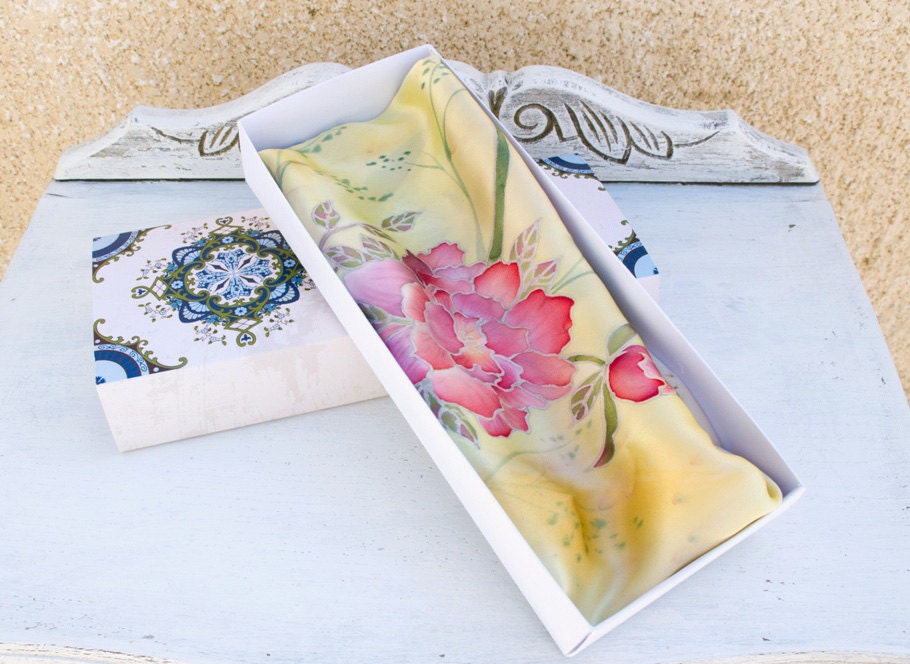 By the way, this is how the process of painting looks like:
Thank you for reading us!
If you like the post, please, share it
Have an amazing day!

Viktoria and Elena