This week we have an amazing thing to show you!
This is one of a kind
wooden jewelry box
that I've painted by hand. I have been chosen the colors very carefully so they look rich and unusual and finally decided to take turquoise, brown, bronze and white.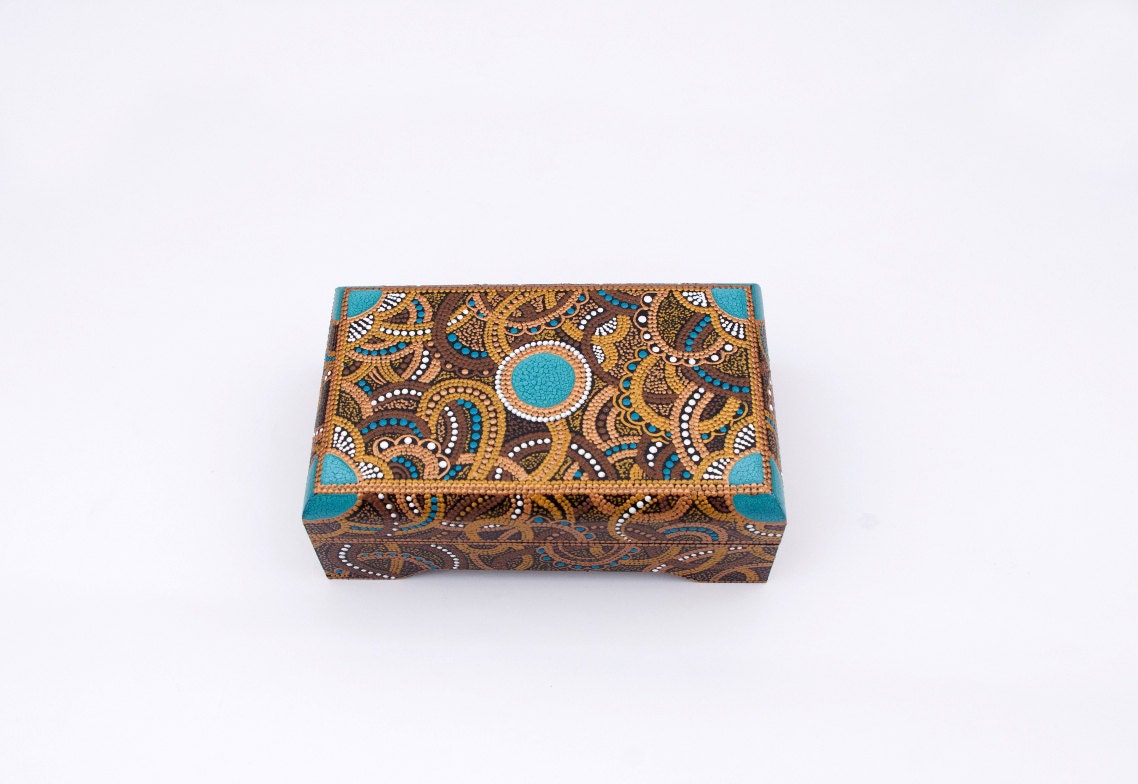 You may store there necklaces, bracelets, earring and other jewelry. Or just some nice tiny things that are precious for you!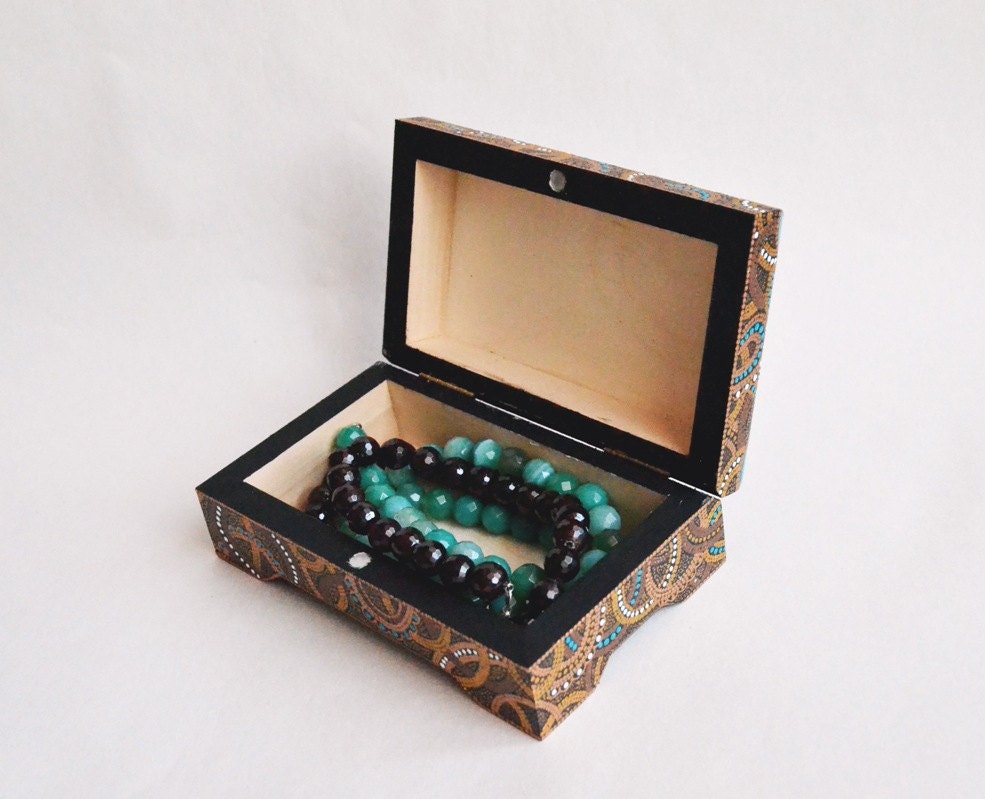 This jewelry box is completely unique: I won't make any that will look the same.
Enjoy the spring!
Elena