Everyone is preparing for
Easter
! Even if you already have decorations and already bought
gifts
we bet it will be still interesting for you to read about an amazing artist
Katya Trischuk
and her really breathtaking painted
eggs
!
"
I live in Toronto with my husband Louie and a little dog. Easter 2014 will be very interesting, as my shop getting bigger and busier.
I discovered my artistic ability at an early age and was often in trouble at school for drawing in my books or spending my lunch money on art supplies
", - says Katya.
In the mid 90's Katya turned to painting with oil on canvas and for 3 years had her own art atelier in Kiev. Her talents were recognized in the arts community and with private collectors. During this time, Katya traveled extensively throughout Europe where she visited museums and learned more about art, history and architecture.
In the summer of 2000 Katya returned to Toronto to complete her degree in Interior Design at Ryerson University. Today Katya continues her passion for painting. She considers herself a "process-oriented" artist and uses a palette knife for layering, dry-brush techniques, cloths and even her hands to create paintings that are rich in vibrant colours and lush with texture. This gives her work a distinctive quality. Katya's work can be seen at any number of Toronto art galleries and has been showcased at The Toronto International Art Fairs.
Katya's painting are very touching! But today we'll show you only her beautiful Pysanky - Ukranian painted Easter eggs!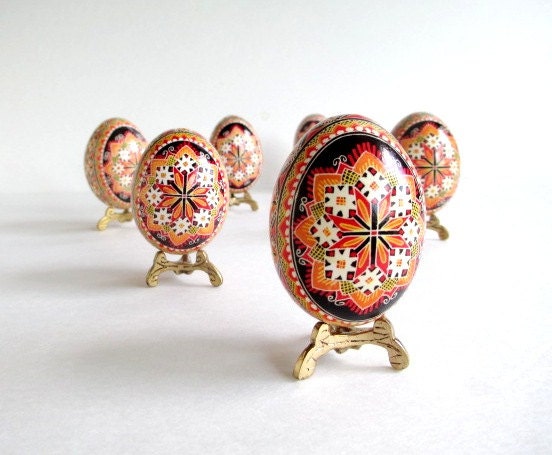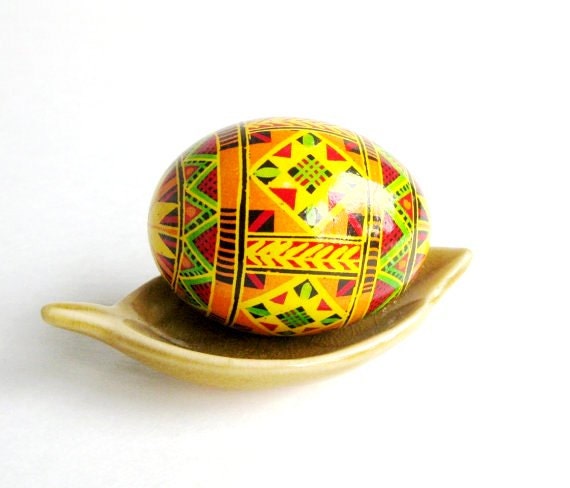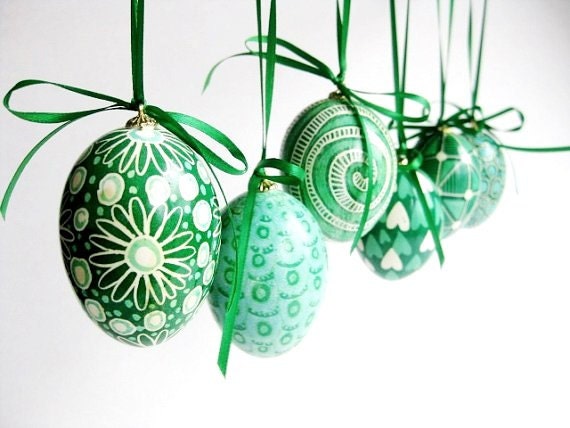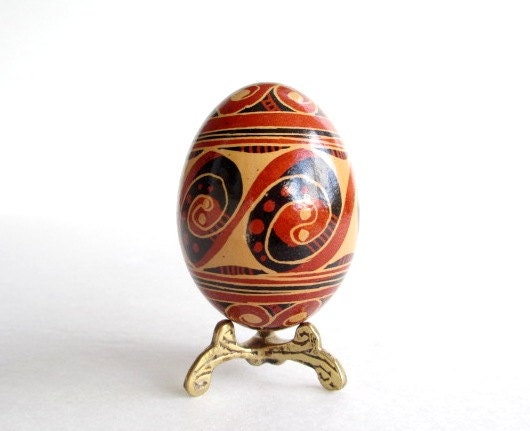 And some nice picks of Katya's treasures! :)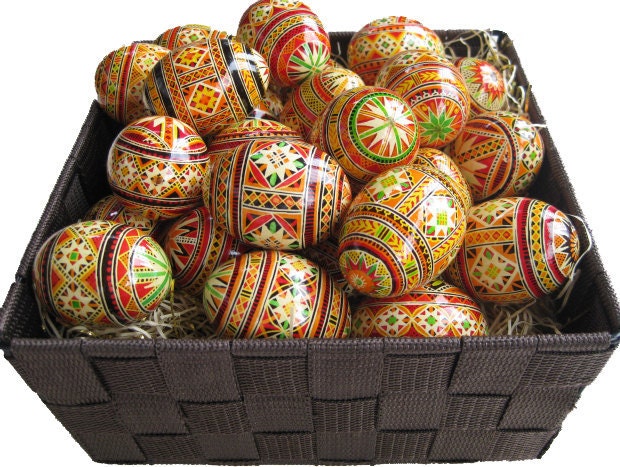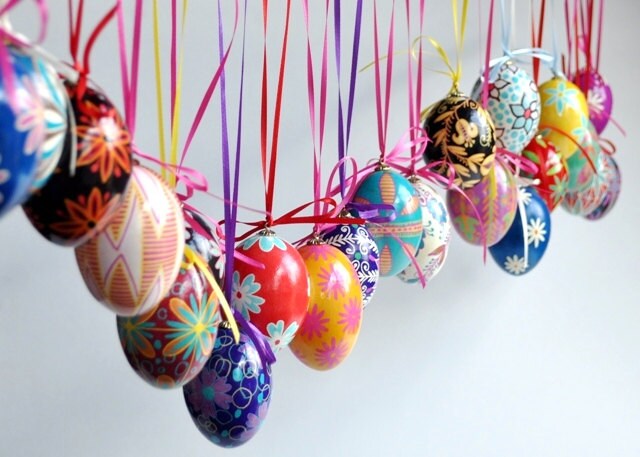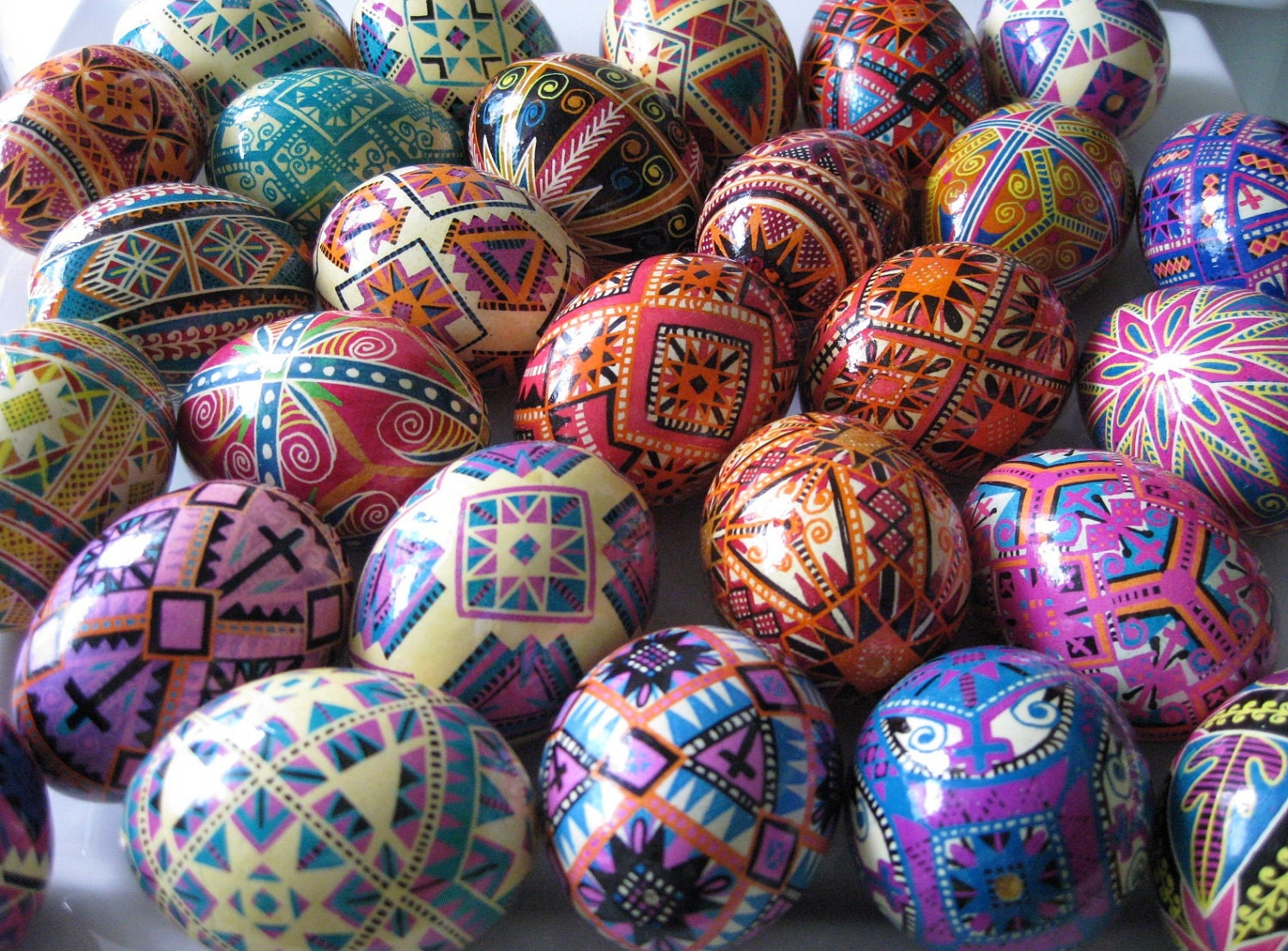 Have and amazing day!
Viktoria and Elena
P.S. All information about the artist was taken from her Etsy shop and official web site -
http://katyafineart.com/news/