Hi all! Today we are going to talk about ceramics! But it won't be usual and boring bowls, vases and plates. We'll show you amazing hand carved ornaments on ceramic items and unique natural colors!
"I'm a big fan of ALL handmade ceramic things and ware. When I hold ceramic bowl or a mug in my hands I feel the spirit of nature and that special mood the artist had when created this thing, I feel the clay. And this feeling is really breathtaking. This is how I can connect to nature!"
- says our artist Elena.
This week we found a very special artist on Etsy! Her name is Sasha, she lives in St. Petersburg (Russia). Sasha's Etsy shop is called
WarmCeramics
.
"
I honestly tried to become a geologist. But I always knew that it wasn't the thing I should do. And one day I met a ceramic artist who teached me to work with clay. It happened 3,5 year ago. And since then I've been working with clay every day and I enjoy every moment of making ceramic items!
- Sasha told us -
I adore to carve different motives and ornaments! Almost all things I've made were processed with ancient Russian method - milk baking
".
Ancient artists in Russia used milk baking as there were no glazes. After baking in milk ceramic ware become waterproof and get warm brown colors.
Milk baking is 100% eco-friendly: Sasha bakes ware on 1000'C, then she soaks it in milk for several minutes, dries it and then bakes again. During the 2nd baking milk burns down and fills all micro pores.
Sasha's ceramic mugs and bowls are very handwarm and cozy!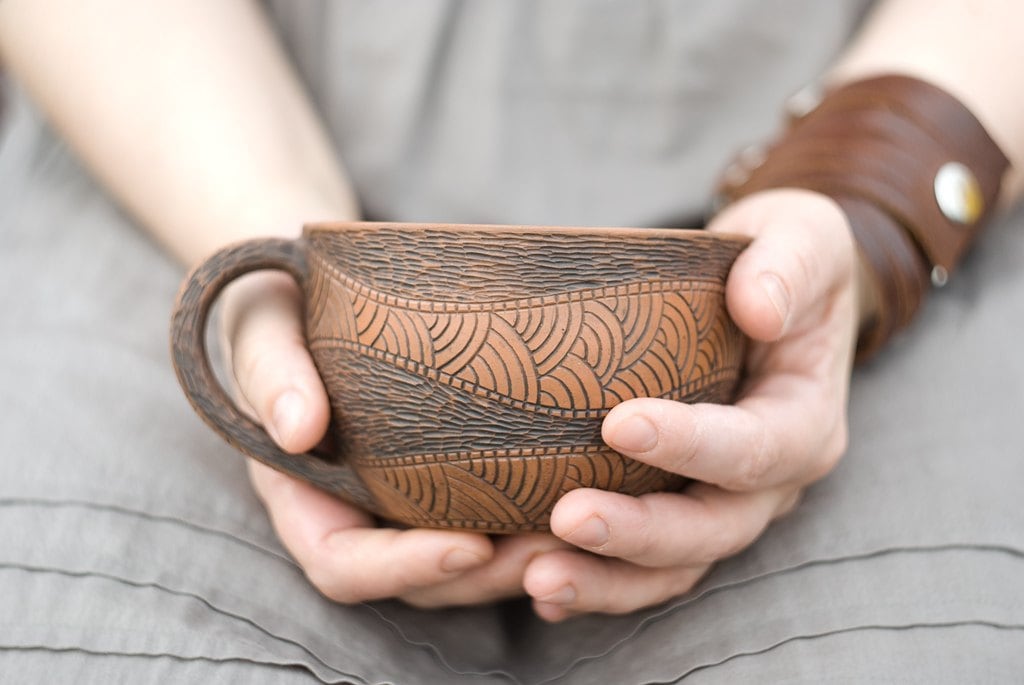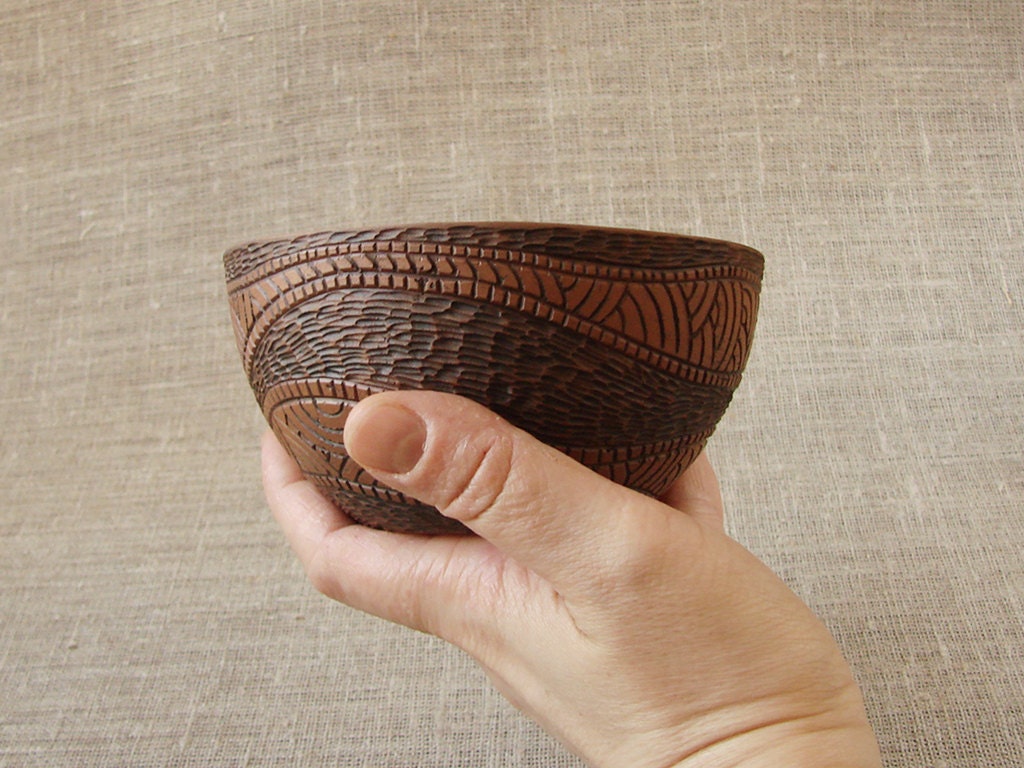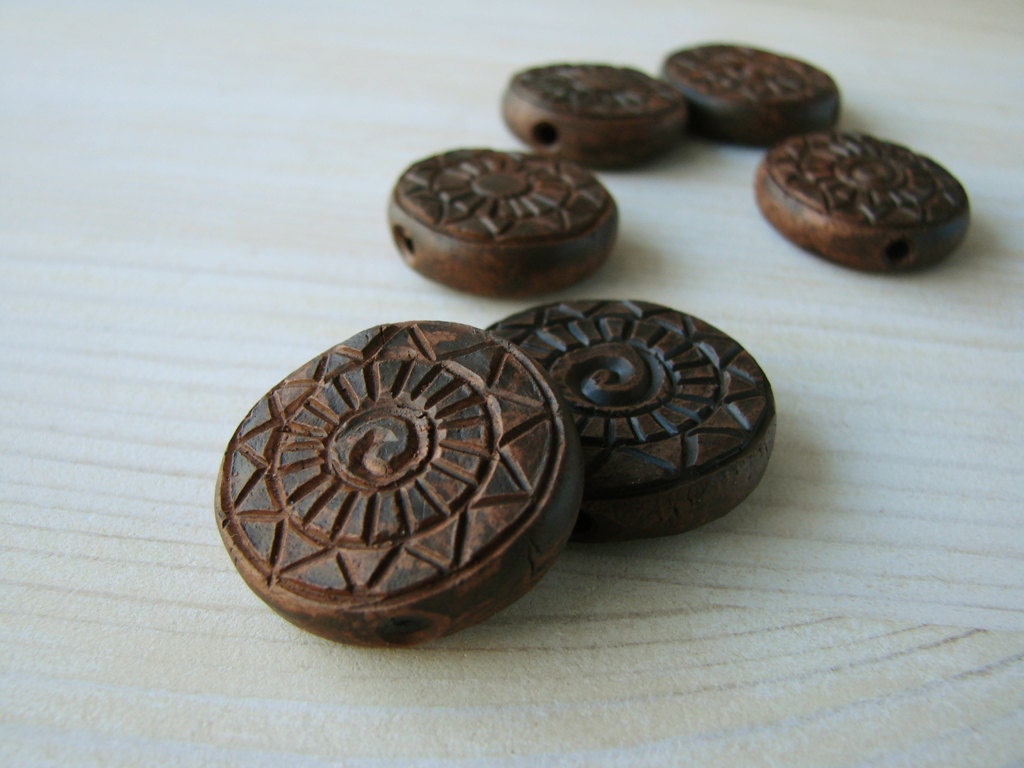 Thank you for reading us!